Current Editorial Projects
Materia Prima, an anthology of poetry by Amanda Berenguer. Co-edited by Kristin Dykstra and Kent Johnson. Forthcoming from Ugly Duckling Presse in 2018.
Maqroll's Prayer and Other Poems. Ed. Kristin Dykstra. Co-translated by Edith Grossman, Alastair Reid and Kristin Dykstra. Forthcoming from New York Review Books in 2018.
Guest editor: Dossier on Juan Carlos Flores forthcoming from the Chicago Review in 2018.
Mandorla: New Writing from the Americas / Nueva escritura de las Américas 7-16
Guest editor, #7. Co-editor with Roberto Tejada and Gabriel Bernal Granados, #8-16. These issues were produced by the Publications Unit in the Department of English at Illinois State University. Mandorla is presently on hiatus and working with organizations to create archives.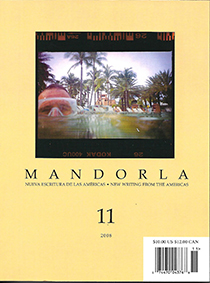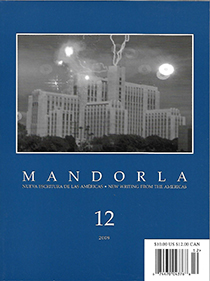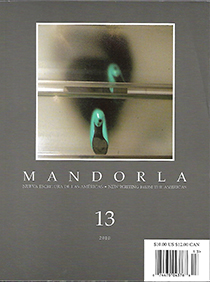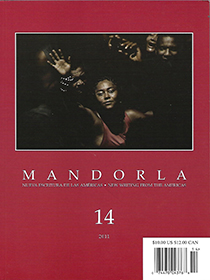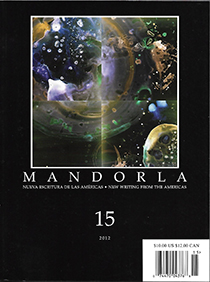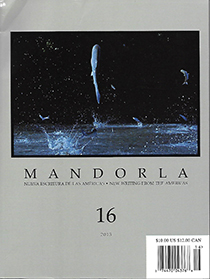 First published in Mexico City in 1991, Mandorla emphasizes innovative writing in its original language--most commonly English or Spanish--and high-quality translations of existing material. Visual art and short critical articles complement this work.
The name of the magazine--mandorla, describing a space created by two intersecting circles--alludes to the notion of exchange and imaginative dialogue that is necessary now among the Americas.